Orangeville Mazda Overprices Car $25,000 to Intellectually Disabled Woman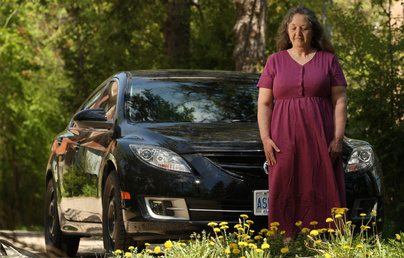 Interesting Story being reported by The Star and City TV News, Madeline Leonard who is intellectually disabled arrived at the Orangeville Mazda dealership last December to replace her tires. She drove away the unexpected owner of a car whose price had been massively overinflated.
Leonard, 56, said she had never intended to buy a car or trade in her other Mazda, but the Mazda salesman talked fast, confusing her with numbers and she signed a deal.
A few days later, after doing some homework, she complained to the Ontario Motor Vehicle Industry Council, which regulates new and used car dealers.
"I felt manipulated and cheated," she said.
The regulator's investigation revealed that Leonard actually paid a whopping $66,000 for the 2010 Mazda6 G6 sedan, including taxes and the value of a trade-in vehicle. The car should have cost $41,000 or less. Bains promises to reimburse Leonard $8,000 the dealership paid for her trade-in once Leonard returns the car.
Investigator Carrey Smith said the dealership had actually sold Leonard a "demonstrator" model, which dealers use for test driving. As well, add-on items had been sold three times what they should cost.
The dealership had also saddled her with an eight-year loan and heavy financing costs (7.8%). Leonard, who is unemployed and lives on a disability pension in a subsidized apartment, should have never qualified for the loan, Smith said.
"It's killing me financially, it's bi-weekly payments, $319 every two weeks," she stresses. Leonard is on disability and says she has an income of just over $1800/month.
Last week, the regulator charged the dealership, business manager Kien Trung and sales manager Mohammed "Moe" Shaikh with "engaging in unfair practice by making an unconscionable representation" contrary to the provincial Consumer Protection Act.
In an interview on Thursday, Trung said he didn't do anything wrong and "made a little bit of money on the deal."
Bains said he could not discuss the reasons for the abrupt dismissals of the salesmen because the case is before the courts. The defendants are to appear in court next week.
"In my opinion, everyone thinks we did something wrong," Bains said. "Therefore, I'm going to fix the situation. I do apologize for what she went through and suffered.''
If found guilty, the dealership could face a maximum penalty of $250,000. The salesmen could receive fines of $100,000 each and/or two years less a day in jail. The regulator could also revoke their registrations to sell vehicles.
The Better Business Bureau of Mid-Western and Central Ontario has issued a D+ rating for the dealership, on a scale of A to F, after receiving complaints.
See the City TV news report below:
Posted: May 8th, 2010 under News, Orangeville.
Tags: Madeline Leonard, News, Orangeville, orangeville mazda
Comments