Caledon Crash now a Murder Investigation – Update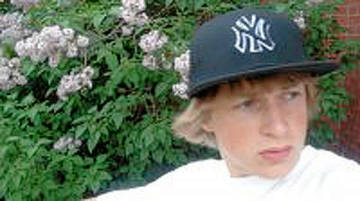 As first reported here, Caledon OPP now say a woman found dead after a minor collision in Caledon was a homicide and the man charged with second-degree murder in her death are mother and son.
Krystina Armstrong 45 years old, was found dead in the passenger side of one of the vehicles involved in the two-car collision on Friday is a victim of homicide and did not die as a result of the crash, police said. The Ontario Provincial Police identified the man behind the wheel of that vehicle as Luke Armstrong, the victim's 18-year-old son. He was arrested at the scene Friday and remanded into custody on Sunday. He is set to appear in an Orangeville court on Thursday for the continuation of his bail hearing, said Caledon OPP Constable Jonathan Beckett.
"This case is very complex and this investigation will be ongoing for some time to cover off all the details of what happened before, during and after the event," Constable Beckett said, declining to share specifics since the matter is before the courts.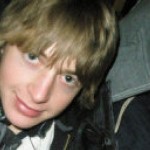 Police were called to the scene of the minor crash on Simpson Road, at 9:40 p.m. Friday night, he said. "Once our officers arrived on scene, it quickly became apparent we were dealing with a much more serious incident. Quite often when police officers are dispatched to calls for service, sometimes the initial details we're given do not turn out to be what we end up investigating."
Josh Stevenson, who knows Mr. Armstrong from high school, was surprised by news of the young man's arrest. He remembered him as a "pretty good kid," but also troubled.
And Mr. Armstrong's relationship with his mother was strained, he said.
"I know was his parents were divorced and that he didn't see his mom," Mr. Stevenson, 18, said.
Marital problems had torn apart the family. Krystina Armstrong a former travel agent had been split from her husband, George, for more than a year and had found a home on Rolling Hills Lane in Bolton's south end, a few kilometres away from her old life.
Luke was to continue living with his father on Old King Rd. His younger sister, Hayley, was moving in with her mother.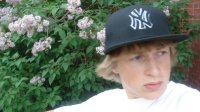 Mr. Armstrong began his high school career at Robert F. Hall Secondary School in Caledon, Ont., before transferring to Humberview Secondary School in Bolton where his father, George, lives.
Luke's Facebook page which was still active as of Monday night.
Anyone with information about the case was asked to contact Det.-Const. Matt Noble at 519-927-3041 or Crime Stoppers anonymously at 1-800-222-8477.
Posted: May 3rd, 2010 under Bolton, Caledon, News.
Tags: Bolton, Caledon, crash, facebook, Humberview, Krystina Armstrong, Luke Armstrong, murder, News, ontario, opp
Comments