Caledon Crash now a Murder Investigation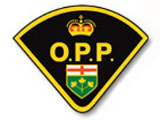 A woman who died in Caledon was not the victim of a collision, but a victim of murder, police alleged Sunday.
The Caledon resident was a passenger in a vehicle that was involved in a "minor collision" on Simpson Rd. on Friday evening, Ontario Provincial Police said in a statement released Sunday night.
Const. Jonathan Beckett would not identify the woman or comment on how she died, except to say it was not as a result of the collision.
Nor would he release the name of the 18-year-old driver who was arrested at the scene and charged with second-degree murder, citing the need to notify the victim's next-of-kin before any names could be released.
However, a family friend said the victim was Krystina Armstrong and the young man charged with murder as her son, Luke.
Armstrong was legally separated from Luke's father, George, and was in the process of divorce. She moved into her new home on Station Rd. in Bolton the day she was killed, according to the friend.
Luke, a student at Humberview Secondary School in Bolton, lived with his father, said the friend.
Anyone with information about the case was asked to contact Det.-Const. Matt Noble at 519-927-3041 or Crime Stoppers anonymously at 1-800-222-8477.
Posted: May 2nd, 2010 under Bolton, Caledon, News.
Tags: Bolton, Caledon, crash, Krystina Armstron, Luke Armstrong, murder, News, ontario, opp
Comments