Caledon/Bolton teenager Luke Armstrong not criminally responsible for violent murder of his mother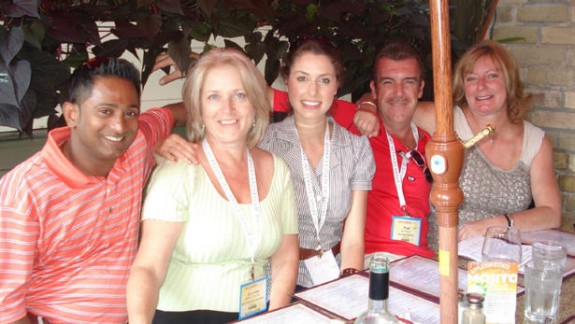 From the
Toronto Star
, here is a
follow up
to the violent murder in Caledon/Bolton, Ontario of Krystina Armstrong by her own son Luke Armstrong. -------------- Luke Armstrong thought his mother was the devil,
"who had to die for mankind."
On the night of April 30, 2010, the trouble 18-year-old Caledon high school student repeatedly stabbed Krystina to death while driving his Jetta — and then nearly decapitated her afterwards. He and his mother were on their way to a local Dairy Queen to meet his father George and his younger sister Hailey after watching her perform at a school play. On Friday, Justice Bruce Durno accepted Armstrong's plea of being not criminally responsible to second-degree murder because he was suffering from a profound psychotic mental disorder at the time of the vicious and relentless attack. The teen was kneeling over his 54-year-old mother's lifeless body, her seat belt still buckled, when OPP Constable James Shay arrived at what initially appeared to be a minor hit-and-run collision around 9:38 p.m. on Simpson Rd. in Bolton. The officer smelled booze on the teen's breath and was about to charge him with impaired driving. Armstrong appeared stunned and was covered in blood when he exited the car.
"Is she dead? She's the devil...,"
Armstrong told the officer.
"She tried to stab me. I killed the devil."
Krystina had been stabbed more than 100 times, including 26 wounds to her face, 12 to the back of her neck, 11 to her chest and five to her abdomen. There were also 13 defensive wounds to her right hand. Armstrong told Shay and another officer that he killed his mother for "mankind" and that his hand was cut when his mother "took the knife from her head" and cut him with it. At the hospital, he told Cst Dwayne Smith that he knew what he did was a sin. "I was still driving when I stabbed her," he said. He said a song written by rap musician Eminem told him to "drown his mother" but he decided to stab her instead. Two days later in hospital, Armstrong asked if he was speaking to television's Judge Judy when he was remanded by a justice of the peace. Court heard how Krystina and George separated in 2007 after 13 years of marriage, partly over parenting issues involving their son's discipline. Krystina had just moved into a new home on the day of the tragedy. Armstrong had a history of violent outbursts, once breaking his mother's finger during in a March 2009 in an argument over his lunch while she was driving. He was diagnosed with ADHD at 14. Had uncontrollable temper outbursts and had set fires. School officials called Armstrong's father in the day of the tragedy saying he was acting strangely and appeared dishevelled. During a ride with friends, he said he hated women and mumbled
"everyone is in danger and "people are going to die."
He also talked about conspiracies and was acting paranoid. In the days before the tragedy, Armstrong asked his mother if he had been named after Lucifer and if she knew anything about the Illuminati, a rich and power full group that ruled the world. In accepting his plea, Justice Durno told the court he hoped Armstrong will received the treatment he needs. The Ontario Review Board will review case and determined when, if ever, he will be released from hospital, Durno said. -------------- Previous articles:
Posted: November 26th, 2010 under Bolton, Caledon, News.
Tags: Bolton, Caledon, Krystina Armstrong, Luke Armstrong, murder, ontario, opp
Comments