Missing Orangeville woman's car found bloody, abandoned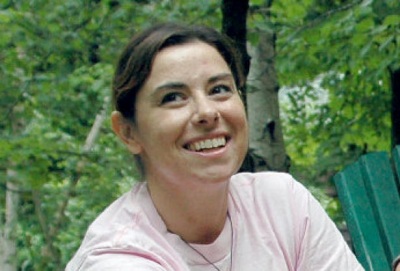 Orangeville Police are looking for Sonia Varaschin, 42, whose car was found bloody and abandoned in the downtown area Monday morning. Blood was also found at the woman's Spring Street home, confirms police chief Joseph Tomei.
"We're hopeful the search comes to a good fruition for us, but it is suspicious," he said, stating the incident appears random, but it's "too early" to say with certainty.
At the moment there are no suspects and the search continues.
"There's a lot of police officers here, both Orangeville and the OPP," Tomei said, adding there's no reason for the public to be concerned for their safety.
Family members reported Varaschin missing Monday; she had not been seen since Sunday evening. After canvassing the area and speaking to Varaschin's neighbours on Tuesday morning, it was clear local residents were a little unsettled by the incident. Kim Fievet, 27, has been living beside the missing woman since April.
"I just hope she shows up and that is it," Fievet said. "She is a very nice person. She was good to me and my son."
Another one of Varaschin's neighbours, Laura Barens, was in "disbelief" as the quiet little housing subdivision isn't accustomed to incidents like this.
"This is a really quiet area, so we're just kind of in shock," Barens said, adding residents in the neighbourhood rarely lock their doors. However, Barens will "absolutely" be locking her doors now.
"It is a shock. It is a quiet, quiet area," she said. "Doors are unlocked all the time, kids are outside playing."
Her car, a white Toyota, was found in an alley behind a downtown Orangeville business Monday morning. Police taped off an area around Varashin's car, as well as Alexandra Park. While the Toyota has been removed, access to the area remains blocked.
Anyone with information about Varaschin's whereabouts or details of her disappearance are asked to contact Orangeville Police Service at 519-941-2522 or call Crime Stoppers at 1-800-222-87477.
Posted: August 31st, 2010 under News, Orangeville.
Tags: News, ontario, opp, Orangeville, Sonia Varaschin