Tragic Deaths in Orangeville / Mono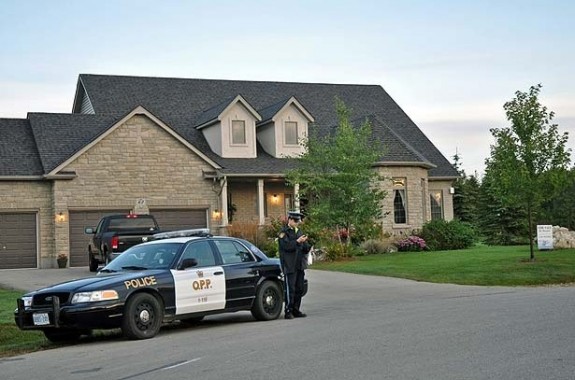 Tragedy has struck a family in Mono Township just north of Orangeville. A mother of two teens apparently wanted to cut ties with her estranged husband and move on with her life but her plans ended when he instead went to her rented home in Orangeville and shot her. As she fought for her life in hospital, the man 42-year-old Hugh Ferguson faced off against police before turning a gun on himself.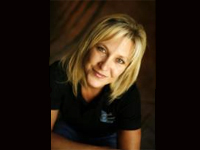 Just before midnight Saturday police were called to a domestic disturbance at an Orangeville house. Police later were called back to the house and found that a woman had been shot. She died after being airlifted to Sunnybrook Hospital in Toronto, says a statement issued by the SIU (Special Investigations Unit).
The 39-year-old woman, identified by friends and neighbours as Heidi Ferguson, ran to her neighbour's home on Westdale Ave. to get help after being shot late Friday. Her ex-husband, identified by neighbours as Hugh, 42, then fled to his home in Mono Twp. north of the town where he barricaded himself in the house for several hours in a tense standoff with the OPP tactical team before killing himself.
Hugh Ferguson a hunter had about 10 firearms in his home and ended up shooting out the tires of an OPP van during the standoff , neighbours said. The standoff ended just before 6 a.m. when police confirmed Hugh was dead.
Friends and neighbours said the couple had been separated since about last fall, but maintained an amicable relationship.
Neighbours of the couple's Mono home on Madill Dr., which is up for private sale, say the couple hosted a party two weeks ago for the lacrosse team their high school son, 13-year-old Connor, plays on. The couple also have another teen, daughter Courtney, now at university.
"It's kind of hard to believe," said a friend who didn't want to be named. "There were no signs." He said he last saw Hugh Thursday night, and "he seemed a little bit cooler, which is unlike him," adding the man was usually upbeat emotionally.
————-
New Articles about the story:
http://www.torontosun.com/news/canada/2009/09/13/10867271-sun.html
http://toronto.ctv.ca/servlet/an/local/CTVNews/20090912/Orangeville_Deaths_090912/
http://www.thestar.com/news/gta/article/694880
Posted: September 13th, 2009 under News, Orangeville.
Tags: Heidi Ferguson, mono, Mono Mills, News, ontario, opp, Orangeville
Comments