Murder-Suicide in Orangeville/Mono – Update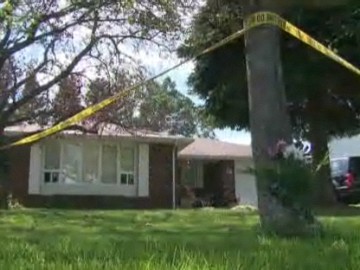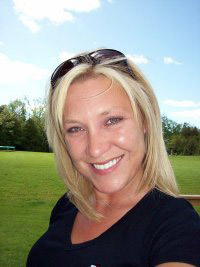 Since I reported on this blog on the tragic murder-suicide in Orangeville/Mono some new information has come to light about this very sad story.
The young son Connor, 14 of Heidi & Hugh Ferguson has disputed some of the published accounts of what happened that fateful day defending his father.
"My father was a wonderful man and was not the crazy man that shot at cops during the event as you stated," wrote the couple's son in an e-mail.
"You would never understand the full story behind the … situation between my mother and father," he stated.
Connor wrote the e-mail to Sun Media objecting to a published account from a neighbour who told a reporter the man shot the tires of an Ontario Provincial Police van. Police have now confirmed that no shots were fired at police and said the van had driven over a spike belt police laid out on a roadway.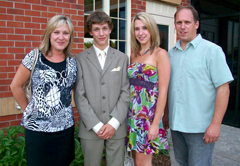 The full details of what initially sparked the tragic chain of events may never be known but according to OPP Constable Peter Leon the police received an initial call about an hour before the shooting involving a domestic dispute at the Orangeville address. There was no weapon involved in the initial incident, but police wouldn't say if Heidi Ferguson was threatened or assaulted. Orangeville police were "actively investigating the original call and they were called back to the residence," Leon said.
The whole incident has shocked many friends, neighbours and the community.
"It was such an amicable breakup," said Bridget Wilson, a neighbour who knew the Fergusons for 19 years. "I never heard a bitter or a nasty word from either of them. I get a headache thinking what could have gone so horribly wrong."
"Everything was fine," said Wilson, who recalls they hosted a party two weeks ago for the lacrosse team their teenaged son, Connor, plays for. Their daughter, Courtney, is 19.
"This is completely out of character," Penny Bogner (Heidi Ferguson's mother) says of the allegations against Hugh Ferguson. "They were really remarkable people. They were friendly even though they separated."
Todd, a teen who worked with Courtney at Boston Pizza, said he remembers her saying a few months ago: "My parents are still good friends – thank God for that."
Ontario's Special Investigations Unit continues the investigation.
Posted: September 15th, 2009 under News, Orangeville.
Tags: Heidi Ferguson, Hugh Ferguson, mono, News, opp, Orangeville
Comments