Deer in Caledon, Ontario in June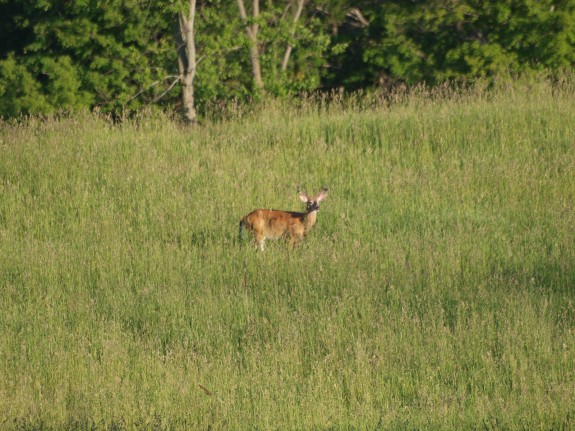 Here are a few new photos of some deer I recently took in the Caledon area. Maybe its just me looking a lot closer but it seems like there is more deer around this year compared to last year, well at least in my area. These deer were gracing the field of hay in my backyard, the hay is so tall now that it is often hard at times to see the deer walking through it. I also spotted a young fawn with its mother eating in roughly the same spot but unfornuately was unable to get a good picture. For more info on White-tailed deer,
click here
. Photos were taken with my
Olympus 70-300mm zoom lens
.
Posted: June 26th, 2009 under Caledon, Photos, Wildlife.
Tags: Caledon, deer, ontario, Photos, Wildlife
Comments