Wild Turkeys in Caledon, Ontario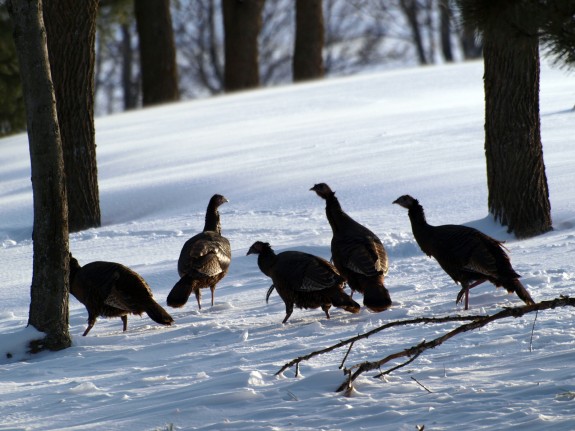 Wild Turkeys in Ontario almost vanished and were not seen widely for many years due to years of logging and unregulated hunting. Fortunately the birds were re-introduced to Ontario 20 years ago and now the province wide population of wild turkeys has now reached over 100,000 and are a common sight in Caledon. You will see them in farmers fields, open spaces, along side roads and even in people's driveways. For more on Wild Turkeys,
click here
. These particular turkeys I took pictures of were all walking up someones driveway, it was late in the day with the sun almost coming down so as a result the pictures are a little dark but it was the first real good chance for me to get some close-up shots.
Posted: February 22nd, 2009 under Caledon, Photos, Wildlife.
Tags: Caledon, Photos, turkeys, wild turkeys, Wildlife