Garden Snake / Garter Snake in Caledon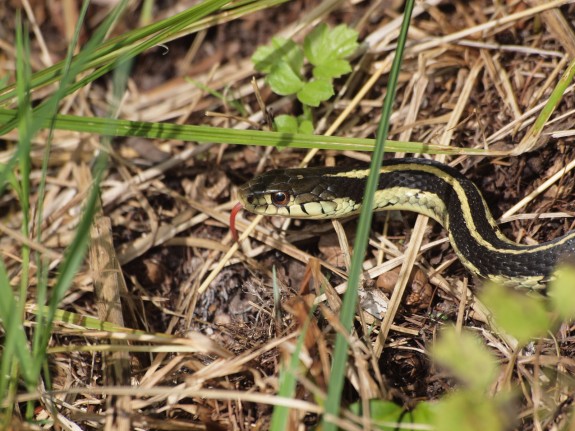 I caught a few close ups of this Garden Snake on my way to Caledon Lake. The official name for them is actually Garter Snake but they also go by a number names, garden snakes, gardner snakes or gardener snakes, or even garder snakes or guarder snakes. I took this photo with my new Olympus E-620 DSLR camera and my 70-300mm zoom lens and was lucky to grab a few pictures with his tongue sticking out.
The common Garter snake is common all across North America from Canada to Central America and they are the single most widely distributed reptile in North America. For more information on Garter Snakes, click here.
Here are couple more pictures of this little guy I manage to get before he slithered back into the marshy water.
Posted: August 27th, 2009 under Conservation, Photos, Wildlife.
Tags: Caledon, caledon lake, garter snake, ontario, Photos, snake, Wildlife
Comments