Deer in the Tropics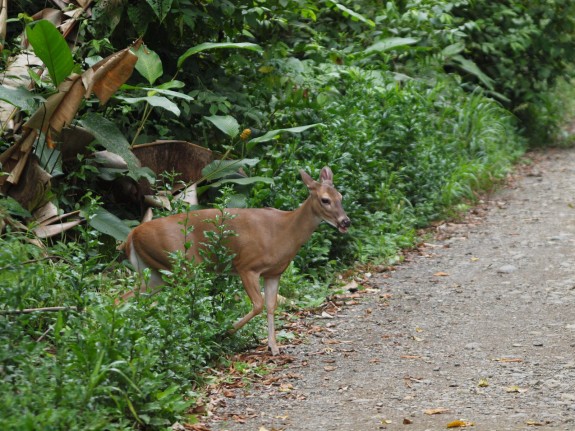 I apologize for the lack of Caledon blog updates but I have been away on vacation in Costa Rica and then came back to the December holiday rush. While in Costa Rica I happened to come across a White-tailed deer at Manual Antonio National Park. Many people assume that deer are only in North America but they are actually found in Mexico, Central America and in South America as far south as Peru and is actually the national animal of Honduras. This particular deer was very tame, we were able to walk up to him and even pet him in the wild, try doing that in Caledon... If you are interested in seeing some pictures from my trip to Costa Rica,
click here to view the photo album
. Otherwise now that it has snowed and looks pretty outside I will be back taking some Caledon area photos soon.
Posted: December 23rd, 2009 under Photos, Wildlife.
Tags: Caledon, costa rica, deer, Photos