Walking through Untouched Forest along the Humber River near Palgrave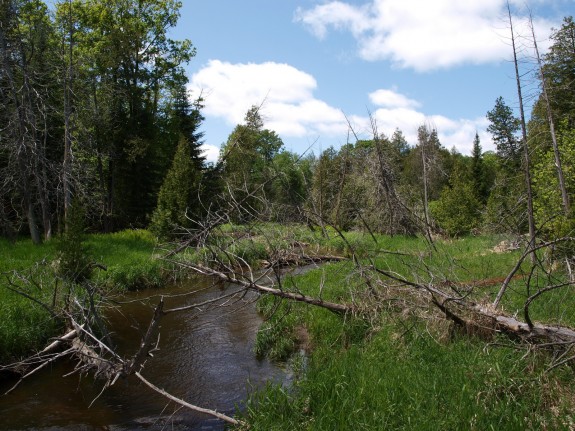 While looking on Google Maps one day I found an area along the Humber river north of Palgrave, Ontario that appeared to be densely forested and appeared to be untouched. It looked interesting and got my curiosity going so I decided to take small hike for about an hour or two and check it out. Once entering this area it was quite clear that there was no trails, no paths, nothing, the land is completely untouched so you need to make your own trail and find your way through some of the dense bush and trees. I started off following the Humber river but at times was forced to detour into the forest. All of this land I think is owned by someone but is unused and the land definitely borders on other people's property as I came to the edge of a few people's properties when I went off course a bit but the bulk of all this land is untouched and peaceful where you'll never see anybody but animals and birds. Below are some more pictures of the area.
The fallen tree in this last photo I actually climbed accross it to get to the other side of the river, camera gear and all.
Posted: June 19th, 2009 under Caledon, Conservation, Palgrave, Photos.
Tags: Caledon, Conservation, forest, humber river, ontario, Palgrave, Photos
Comments