Caledon Municipal Elections 2014 Candidates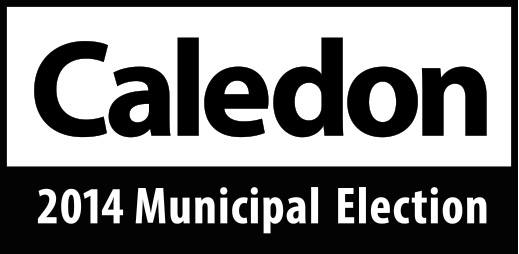 The 2014 municipal elections in Ontario is fast approaching with election day being Monday, October 27, 2014. Below is a list of candidates in Caledon for Mayor, Regional Councillor and Area Councillor. I have included a link to each candidates official website where available to find out more about their policies and platform. One interesting aspect of this election is that Caledon will elect a new mayor for the first time since 2003, current Mayor Marolyn Morrison announced earlier in the year that she will not seek a fourth term. For more info on the election,
click here
for the Town of Caledon elections website. Election Day voting locations is also available by
click here
. On Monday, October 27th or any of the advanced polling dates make sure to participate and vote to make your voice heard.
(x) = Incumbent
Mayor
Gary Cascone
George Niras
Ian Sinclair
Nancy Stewart
Allan Thompson
Regional and Town Council
Caledon Ward 1
Richard Paterak
(X) Jim Pattison
Barb Shaughnessy
Caledon Ward 2
Johanna Downey
Mark Radford
Caledon Wards 3 & 4
Richard Whitehead
(X)
Jennifer Innis
Tony Viola
Caledon Ward 5
Patti Foley
(x)
Annette Groves
Town Council
Ward 1
Douglas Beffort
(X)
Paul Revell
Ward 2
Gordon D. McClure (X)
Yevgenia Casale
Ward 3 & 4
Nick deBoer
(X)
Romeo Jack Barbosa
Doug Maskell
Ward 5
Rob Mezzapelli
(X)
Kevin Junor
Trudy Valier
Andrei Belooussov
Adam Romasco
Trustee, Peel District School Board
Stan Cameron
(X - Acclaimed to Office)
Trustee, Dufferin-Peel Catholic District School Board
Krystina De Rose
Frank Di Cosola
(X) Tony Meglio
French Public School Board Trustee
Mark David de Pelham Kris Nair Yvon Rochefort
French Catholic School Board Trustee
Genevieve Grenier
Tammy Knibbs (X)
Blaise Liaki
Posted: October 8th, 2014 under Caledon, News, Politics.
Tags: 2014 elections, Caledon, caledon elections, Candidates, Election, elections, Municipal Elections, ontario