Claude Presbyterian Church, Caledon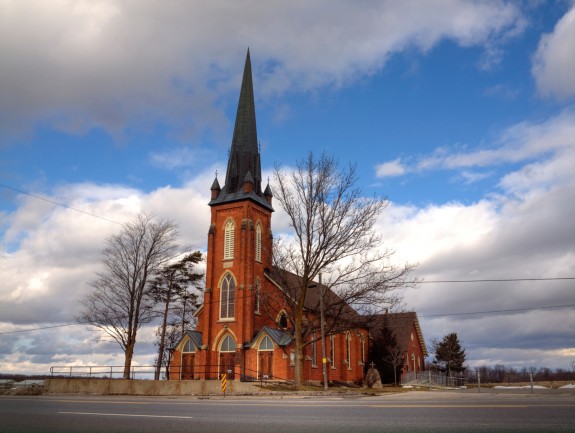 The Claude Presbyterian Church in Caledon, Ontario on Hwy 10 just south of Olde Base Line Rd.
Ever since moving up to Caledon I've wanted to photograph this church, I've always thought it looked unique and interesting but just never got around to it, I finally managed to do it last weekend and was even able to capture it with some blue sky in the winter, a feat in itself. Photo taken with my standard lens and processed in Photomatix software.
The church dates back to 1870 with the congregation going back even further to 1843, extensive renovations & restorations were also made in 1992. For a full history on the building click here to see their website that has a detailed history about the church. For more info on Church's current activities their website is here: www.claudechurch.com
Posted: January 15th, 2012 under Caledon, Photos.
Tags: Caledon, church, Claude Presbyterian Church, hdr, Inglewood, ontario, photo
Comments