Tagged Red-tailed Hawk south of Bolton, Ontario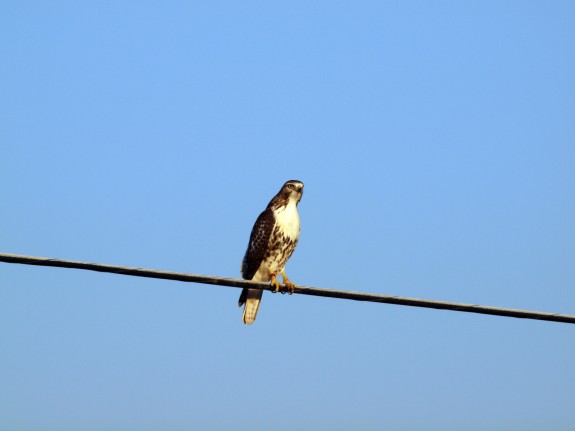 On my way home I caught this Red-tailed Hawk (correct me if I am wrong) just south of Bolton along side Highway 50. He was scanning the ditch below for food and I must have made him nervous as he flew away fairly quickly once he spotted me. I didn't notice it until after I had loaded up the photos on my computer but this particular hawk is tagged, click on the image for a larger view, if you look closely you will see a red tag on his foot. For more info on Red-tailed Hawks, click here. Picture was taken with my zoom lens sitting in the middle lane of Highway 50 (do not do this, its very busy and dangerous).
Here are two more pictures:
You can also see my previous Hawk post with pictures here from earlier in the year.
Posted: September 4th, 2009 under Bolton, Caledon, Photos, Wildlife.
Tags: bird, Bolton, Caledon, hawk, highway, highway 50, ontario, Wildlife
Comments