Body found in Caledon identified as young escort from Alberta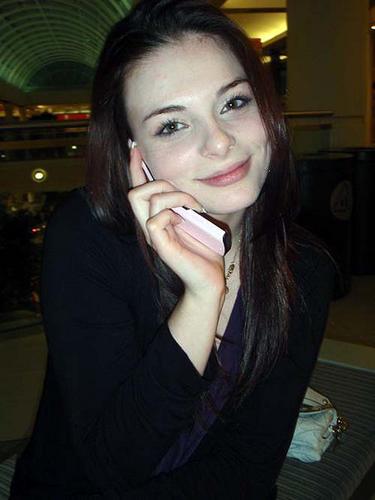 Kera Freeland a 20 year old girl who moved to Toronto from Alberta to work at an escort agency (Cachet Ladies) and went missing mid-January has been identified as the woman whose remains were found in a ditch in Caledon last Thursday. Kera was last seen on Sunday, Jan. 16 in the Lake Shore Blvd. W. and Queens Ave. area. In February, Toronto police issued a missing-person alert for her.
Her remains were found on Marvh 17 around 6 p.m. in a ditch on Heart Lake Rd., between Boston Mills Rd. and Olde Base Line Rd by a man out for a walk. Ontario Provincial Police (OPP) Constable Peter Leon said a cause of death has yet to be determined. So far, it's not known whether the death is a homicide, suicide or an accident. "We're hoping someone might be able to tell us how she got from Toronto to Caledon," Constable Leon said Monday.
Kera Freeland's body was found a short distance from where a murdered Orangeville nurse's body was left last summer, but police are not drawing any links between the two. Sonia Varaschin, 42, was killed in her townhouse in the nearby town of Orangeville last August and found in a woodlout outside town. "At the time, there is no indication linking [Kera Freeland's] case to any other current OPP investigation," Constable Leon said.
Kera's friends suspect she may have been a victim of a "bad date". Tim Lambrinos, of the Adult Entertainment Association of Canada says, "She called her roommate earlier that night and told her she was having a bad date… she said 'she was going to leave the date' and was returning home."
That was the last time her roomie heard from Freeland until finding out of her death the next day.
Police are asking that anyone with information regarding the case, or who was in contact with Kera Freeland prior to her death, contact the OPP at 905-857-3304.
Some additional News articles about Kera Freeland:
Posted: March 23rd, 2011 under News.
Tags: Boston Mills Rd, Caledon, Heart Lake Rd, Kera Freeland, murder, News, Olde Base Line Rd, opp, Peter Leon
Comments