Abandoned House – Hwy 10 & King Road, Caledon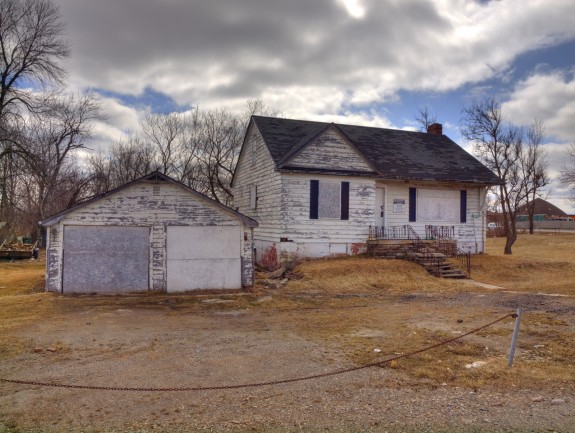 An abandoned house at the corner of Hwy 10 and King Road in Caledon. There was actually a second abandoned house across the street from it as well but this one looked more decrepit so I decided to snap a shot. Photo was enhanced with Photomatix to make it an HDR image based from a single raw image, click on the above photo for a larger image.
I will be taking pictures of more abandoned houses, farm houses and structures soon, if anyone knows of any good ones in the Caledon area please let me know.
Posted: March 27th, 2011 under Abandoned Houses, Caledon, Photos.
Tags: abandoned house, Abandoned Houses, Caledon, hdr, highway 10, hwy 10, king road, ontario, Photos
Comments